Good day Cardinals
We have come to the end of another school week and the first week of onsite instructions for all of our students.
I trust that you have adjusted and find it much easier to cope and to keep on track.
Congratulations to all of our students who earned Merit Badges and have received or will receive these badges on Monday.  
Special thanks to all the CARDINAL men who have contributed to our weekly RK Session.  We continue to feature our men again next week and throughout the month of November.
Next week promises to be very exciting:
a) Prefect installment
b) Clubs/Groups Assembly or Showcase
c) International Men's day (19th)
etc
etc
etc
Now for even  more exciting news:
Good morning Cardinals
It gives me great pleasure to announce the winner of Spelling Quiz #7 and the Winner of Spelling Quiz #8 Our Spelling Quiz is emailed EVERY Tuesday morning via your school's email. Responses are expected to be emailed to office@ccss.edu.lc within 5 minutes of receipt of spelling audio
The Winners are
Quiz #6 - nobody won 
Quiz #7 -  Aedrea Zephurin
Quiz #8 - SCOTT ALCEE
Please connect next week Quiz #9 and make yourself a winner!

Monday is Day 6 and Tuesday is Day 4...please check your roster...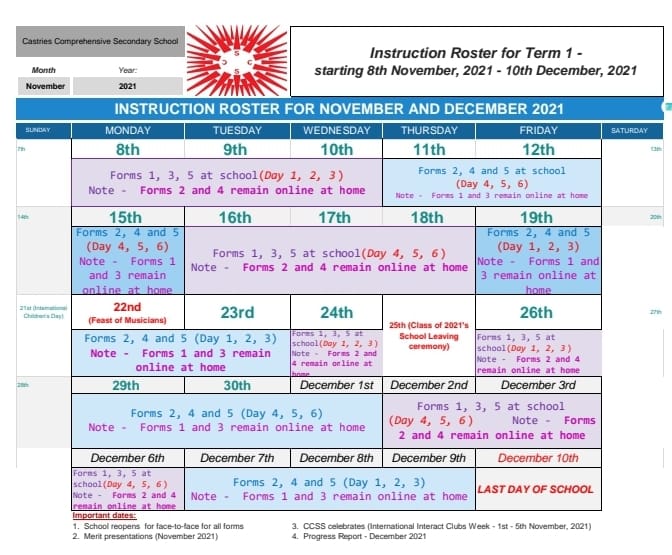 God bless you dear cardinals!
from
Your Principal